Hvad er Z-RAYS?
For z/OS admin
Who needs to monitor the IT system(s) comprehensive and automatically to detect issues, showing performance metrics, predict anomalies or resource exhaustion
Z-RAYS is the primary tool supporting administrator for exhaustive and coherent view and alerting if anything happens thanks to smart machine-data collection and machine learning algorithm
That enables the automation of the mainframe monitoring process, as well as integrates with other monitoring and analytics tools.
Hvem bruger Z-RAYS?
For mainframe admin looking for monitoring automation, fulfill the lack of specialists and need to build comprehensive monitoring all IT environments with a graphical GUI on top of analytics platform
Hvor kan Z-RAYS anvendes?
Cloud-baseret
Lokalt
---
Support vedrørende Z-RAYS
Sprog
Ikke tilbudt af leverandør
Support vedrørende Z-RAYS
Sprog
Ikke tilbudt af leverandør
Videoer og billeder af Z-RAYS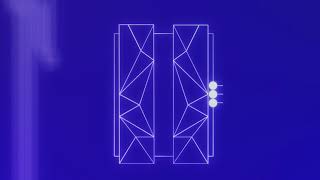 Sammenlign Z-RAYS med lignende produkter
Egenskaber ved Z-RAYS
Aktivsporing
Analyse af rodårsager
Beskeder/eskalering
Beskeder/meddelelser
CPU-overvågning
Dashboard for aktivitet
Diagnosticeringsværktøj
Hændelseslogs
Notifikationer i realtid
Omkostningssporing
Overvågning af præstation
Overvågning i realtid
Præstationsmåling
Rapportering af oppetid
Rapportering/analyse
Serverovervågning
Tærskeladvarsler
Anmeldelser af Z-RAYS
Anmeldelser efter virksomhedsstørrelse (medarbejdere)
<50
51-200
201-1.000
>1.001
Find anmeldelser efter vurdering
Bekræftet anmelder
IT consultant i Polen
Bekræftet LinkedIn-bruger
Bankvirksomhed, 10.000+ medarbejdere
Har anvendt softwaren til: 1-5 måneder
Easy,smart tool
Fordele:
Easy of use, integration with other tool,smart interface
Ulemper:
Db2 Linux support is missing, IMS support is missing
Bankvirksomhed, Selvstændig
Har anvendt softwaren til: Gratis prøve
Reliable product
Kommentarer: It can help to find a lot of production issues.
Fordele:
It is a reliable, credible, easy and quick to use product
Ulemper:
Not all the information that we can find in Omegamon is available
Bankvirksomhed, 5.001-10.000 medarbejdere
Har anvendt softwaren til: Over 1 år
Overvejede alternativer:
Smart monitoring software for mainframe word
Fordele:
First software which open mainframe word to modern analytics platform. Covers performance all popular z/OS subsystems. Extremely light and easy to install. Posible umbrella monitoring (mainframe and distributed world) in one interface.
Ulemper:
Machine learning part doesn't work perfect now, still needs some development.