Hvad er Glasscubes?
Glasscubes simplifies group collaboration in a user-friendly environment that's quick to implement. Quickly create secure online workspaces that make it easy to work with anyone, from anywhere. Find out how smart teams use online workspaces to work better together and get the job done. Trusted by UK government and high-performing businesses - big and small.
Hvem bruger Glasscubes?
Trusted by UK government and high-performing businesses - big and small
Hvor kan Glasscubes anvendes?
Sky, SaaS, Web-baseret, Mac (Desktop), Windows (Desktop), Linux (Desktop), Chromebook (Desktop), Android (Mobil), iPhone (Mobil), iPad (Mobil)
Om leverandøren
Glasscubes
Beliggende i Burnham, Storbritannien
Grundlagt i 2008
Telefonsupport
Chat
Om leverandøren
Glasscubes
Beliggende i Burnham, Storbritannien
Grundlagt i 2008
Telefonsupport
Chat
Videoer og billeder af Glasscubes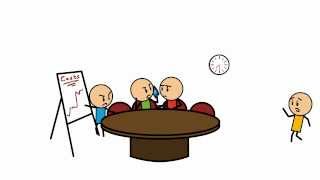 Sammenlign Glasscubes med lignende produkter
Egenskaber ved Glasscubes
Adgangskontrolelementer/tilladelser
Arkivering og opbevaring
Beskeder/meddelelser
Brainstorming
Chat/beskeder
Dashboard for aktivitet
Dokumentopbevaring
Dokumentoptagelse
Dokumentstyring
Farvekoder/ikoner
Fildeling
Formularstyring
Importopgaver
Indholdsbibliotek
Indholdsstyring
Kalenderstyring
Klientportal
Kommentarer/notater
Kommunikationsstyring
Kontaktstyring
Kontrol over godkendelsesproces
Konvertering af e-mail-til-opgave
Medarbejderdatabase
Mobil adgang
Mærkning
Opgavemærkning
Opgaveplanlægning
Opgavestyring
Opret underopgaver
Politikstyring
Privat netværk
Projektplanlægning
Rapportering og statistik
Redigering i realtid
Redigering/opdatering af opgave
Revisionsspor
Samarbejdsværktøjer
Samlet vejviser
Selvbetjeningsportal
Sporing af fuldførte procent
Sporing af milepæle
Sporing af opgavefremskridt
Sporing af overholdelse
Sporing af tid og omkostning
Styring af arbejdsgange
Styring af vidensbase
Søgning i fuld tekst
Søgning/filter
Søjlediagram
Tidsregistrering
Tilbagevendende opgaver
Tilpasset branding
Træk og slip
Versionskontrol
Visning af Gantt/tidslinje
Alternativer til Glasscubes
Anmeldelser af Glasscubes
Nick
Commercial & People Director i Storbritannien
Bekræftet LinkedIn-bruger
Markedsføring og reklamer, 11-50 medarbejdere
Har anvendt softwaren til: 1-5 måneder
Glasscubes Intranet/CRM - What a find
Kommentarer: Our experience with Glasscubes has been an extremely positive one since the moment I first spoke to Craig. He conducted two online presentations, which having sold software for 18 years, I think are some of the best I have had. Clear, concise, informative, in plain english and no hard sell (just let the product do the work for him!). The implementation and on-boarding process is both intuitive and straight forward with lots of support both from the team and from online content, which is excellent. Nothing is too much trouble for our primary contacts. Pound for pound, Glasscubes exceeds expectation and I can only imagine will get better and better. Yes there are improvements that can be made but their 'vote for new functionality' that clients can access will enable them to prioritise and gauge what to do next. We are a team of 13 and the overwhelming feedback has been really positive from the whole company and has made us far more collaborative, centralising all our work and creating a focal point for our company. I very much look forward to working with Glasscubes for many years to come and if they maintain their standards, they will become a real force in this market and a natural choice for small SMEs.
Fordele:
- Easy of use - Breadth of Functionality - Amazing support - Great supporting documentation - Cross platform and device availability
Ulemper:
- would like to see smoother integration with MS Office suite (both on PC and Mac). I appreciate refinements to this process are ongoing. Working on a Mac, it this is slightly clunky but really not a deal breaker in anyway.
Svar fra Glasscubes
for 4 år siden
Hi Nick, Thank you for your review. Just as an update for you, we are currently developing our Microsoft Office 365 integration. We anticipate it being launched towards the end of this quarter. Best regards, The Glasscubes Team
Amanda
Trustee i Storbritannien
Styring af nonprofitorganisationer, 11-50 medarbejdere
Har anvendt softwaren til: Over 2 år
Straightforward
Kommentarer: I am using it as a Board member so all documents are loaded in preparation for meetings.
Fordele:
It is easy to move between documents and I get notifications when new files are added
Ulemper:
I would like to be able to create a link from a document to take me direct to another. It would be helpful to be able to add private notes, all comments are visible.
Elizabeth
Solicitor i Storbritannien
Retspraksis, 11-50 medarbejdere
Har anvendt softwaren til: 6-12 måneder
Intranet
Kommentarer: Improved communication within the business.
Fordele:
Central location for all employees to access company information.
Ulemper:
Menus can be tricky to navigate but the search facility works well.
Claire
Head of Southern Universities Network i Storbritannien
Bekræftet LinkedIn-bruger
Uddannelsesstyring, 11-50 medarbejdere
Har anvendt softwaren til: Over 2 år
A secure, reliable to allow you share and collaborate with a dispersed team
Kommentarer: We are a dispersed team that work across across 130+ organisations. Glasscubes is a way that we can safely and securely store our documents and files and enable us to collaborate efficiently.
It is such a well thought out platform which, not only can users easily engage with but allows me as the manager to track version control on documents, see when staff have accessed material and track engagement with our partners.
The team at Glasscubes are also incredibly helpful, not only helping us iron out any issues but also taking on feedback as our use of Glasscubes increases. If you are working remotely and need a secure file sharing platform which also allows you to communicate easily with the team, I would highly recommend.
Fordele:
Version control - being able to see who has edited what and when, and also being able to revert to previous copies. Gives us additional peace of mind when a collaborative partner accidentally overwrites something. The online editing and editing in real time is also really useful. The security of the site and easy it is to control who sees what. Just incredibly flexible. It's an incredibly reliable site.
Ulemper:
Difficulty to say, as the team has always been very receptive to us asking for work arounds or new features that prove popular.
Edward
Site Manager i Storbritannien
Byggeri, 501-1.000 medarbejdere
Har anvendt softwaren til: Over 2 år
extremely useful file sharing and portal
Kommentarer: very good, our company has been using it for many years now
Fordele:
We use Glasscubes for file management, file sharing and document control. We upload all of our documents and use it to update and record them all. it is extremely easy to use and find files with the search function
Ulemper:
i think that when a file has been updating the older files should be put in an archive folder
Svar fra Glasscubes
for 2 uger siden
Hi Edward, thank you for your feedback. Glasscubes has file versioning built-in. If you update a file it will add the new version and automatically archive older versions. Just reach out to us if you have any questions.