Hvad er Workamajig?
Workamajig is a fully integrated advertising agency software built for the specific needs of creative teams. Its multiple features include project management, resource & task management, accounting & finance, CRM sales, and more. See why more than 3,000 creative teams, including many fortune 500 companies rely on Workamajig everyday. Get rid of your multiple marketing tools and start using Workamajig today. Less Stress. More Profits. Schedule a free demo and see the benefits for yourself!
Hvem bruger Workamajig?
Advertising Agencies, Marketing Firms, Digital Agencies, PR Firms, Creative Agencies, In-House Creative Teams
Hvor kan Workamajig anvendes?
Cloud-baseret
Lokalt
---
Om leverandøren
Workamajig
Beliggende i Oakhurst, USA
Grundlagt i 2003
Support vedrørende Workamajig
Om leverandøren
Workamajig
Beliggende i Oakhurst, USA
Grundlagt i 2003
Support vedrørende Workamajig
Videoer og billeder af Workamajig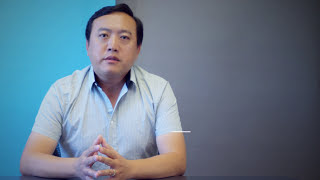 Sammenlign Workamajig med lignende produkter
Egenskaber ved Workamajig
Adgangskontrolelementer/tilladelser
Aktivitetssporing
Automatisering af forretningsproces
Automatisk tidsoptagelse
Beskeder/meddelelser
Budgetstyring
Dashboard for aktivitet
Dokumentstyring
Enkelt tilmelding
Fakturerbare og ikke-fakturerbare timer
Fakturering og regninger
Fildeling
Formularstyring
Gennemgang af dokument
Grafisk workflow-editor
Idéstyring
Importopgaver
Indholdsstyring
Kalenderstyring
Kampagneanalyse
Kanban-tavle
Klientportal
Kommentarer/notater
Konfiguration af arbejdsgange
Konfigurerbar arbejdsgang
Kontrol over godkendelsesproces
Konvertering af e-mail-til-opgave
Mappestyring
Medarbejderdatabase
Medarbejderplanlægning
Mobil adgang
Mærkning
Notifikationer i realtid
Online tidsregistrering
Opgavemærkning
Opgaveplanlægning
Opgavestyring
Opret underopgaver
Overtidsberegning
Porteføljestyring
Prioritering
Projektledelse
Projektplanlægning/tidsplan
Projektsporing
Rapportering og statistik
Rapportering/analyse
Rapportering/projektsporing
Redigering/opdatering af opgave
Ressourcestyring
Rollebaserede tilladelser
Samarbejdsværktøjer
Skabelonstyring
Sporing af ferie/orlov
Sporing af fremskridt
Sporing af fuldførte procent
Sporing af omkostninger til færdiggørelse
Sporing af opgavefremskridt
Sporing af tid og omkostning
Statussporing
Styring af arbejdsgange
Styring af kunder
Styring af tidsrapport
Søgning/filter
Tidsregistrering
Tilbagevendende opgaver
Tildelingsstyring
Tilpasselige skabeloner
Tilpasset branding
Tredjepartsintegrationer
Træk og slip
Versionskontrol
Videosupport
Visning af Gantt/tidslinje
Visualisering
Alternativer til Workamajig
Anmeldelser af Workamajig
Rachel
Controller i USA
Bekræftet LinkedIn-bruger
Markedsføring og reklamer, 2-10 medarbejdere
Har anvendt softwaren til: Over 2 år
14+ years using WMJ
Kommentarer: From dealing with customer service to upgrades to the software over the years the overall experience has been exceptional. I work on the Finance side but whats wonderful that it doesn't matter which piece of the software you go in to, the layout and functionalities throughout are consistent. In a small office under 20 sometimes people only touch parts of the software or their roles cross, the customization that WMJ offers to be able to handle the crossover in security and viewing ability makes this feasible. Being able to leverage the ability to look at financials by client/campaign/project and then report on efficiency and profitability is important to our management​ team.
Fordele:
The ability to integrate our CRM, time tracking, project management​, and accounting to leverage the ability to look at our leading and lagging KPIs to be profitable.
Ulemper:
The variety of offering the software can do is massive. Deciding in our office whats a priority to run as efficiently as possible can be challenging. For example, there is WIP in the software but because of our size its the right fit for us.
Svar fra Workamajig
for 4 år siden
Hi Rachel, Thank you for taking the time to review Workamajig. It's great to hear from someone who's been with us for so long, benefitting from the very features we've spent years developing! As always, please feel free to reach out to [email protected] with any questions, comments or suggestions. Regards, Hannah Team WMJ [: ]
Gwen
Chief Operating Officer & Partner i USA
Bekræftet LinkedIn-bruger
Markedsføring og reklamer, 11-50 medarbejdere
Har anvendt softwaren til: Over 2 år
Overvejede alternativer:
We call it Jiggy!!
Kommentarer: The software is consistent, our team loved the UI and it was relatively easy to implement because the customer success team was so hands on.
Fordele:
This is our 4th attempt at finding the right software to manage our agency, projects and tasks. Jiggy is here to stay!
Ulemper:
The true PM side of this solution is not MS Project (but that is not necessarily a bad thing). We have made it work for our agency and are happy with the results.
Dan
Creative Manager i USA
Bekræftet LinkedIn-bruger
Radio- og tv-medier, 201-500 medarbejdere
Har anvendt softwaren til: Over 2 år
A dense, useful, but often unituitive task management platform
Kommentarer: As an end-user, Workamajig was helpful once I overcame the long process of learning the system. The system worked for a long time in helping manage complex tasks, budgets, etc, but we ultimately are transition for something more MEDIA friendly.
Fordele:
In the complex world of task management for video production, Workamajig fielded many of the needs we threw at it, to varying degrees of success. Fairly customizable, with a ability to create custom and interdependent forms When they upgraded to Platinum a few years ago (from Classic) the interface improved its usability. Notifications settings were easy, and program didn't default to an overwhelming amount of email.
Ulemper:
A fairly steep learning curve. The interface is very text heavy. Tracking the progress of tasks was often difficult, without intuitive features like status bars, etc. No simple and effective way (in our video environment) to store and display media, generate proofs, etc. Search functions didn't live update, making navigating backlogs more cumbersome.
Emily
Marketing Coordinator i USA
Miljøydelser, 51-200 medarbejdere
Har anvendt softwaren til: Over 1 år
Project Management Made Easy
Fordele:
We used this platform for a marketing agency, where we dealt with multiple different clients and different types of projects. This software was perfect for managing time sheets, time put to projects, working on a project with multiple departments within the agency, and keeping all the financial details easy to find and work on. I highly recommend this software.
Ulemper:
Sometimes there were glitches with building schedules and not getting the notifications sent out properly to notify people when the project was on their plate. This was a bug that would be great to fix.
Josh
Media Director i USA
Markedsføring og reklamer, 51-200 medarbejdere
Har anvendt softwaren til: Over 2 år
Media Planning
Kommentarer: Overall, I find that the software is very easy to use. I use WMJ every day for several different parts of my job and have had no major issues that I can speak to. When things need to be tweaked or adjusted, I am able to get the proper support to make any adjustments that I need to.
Fordele:
I was a little slow to adjust from WMJ classic to Platinum, but the transition went great. Platinum is much easier to navigate through and from a Insertion/Broadcast order creation perspective, I have found that that things are laid out more clearly. From my perspective, it is much easier to use than previous versions. I also like the ability to copy line items for easy editing when creating orders and being able to create an order in the system.
Ulemper:
When creating a broadcast/insertion order with several lines, the software can get a little bogged down. With lots of information being uploaded at once I can understand why, but sometimes things lag a bit. I also find that it's difficult to make revisions to orders. I understand that once orders are approved that things get locked in for billing purposes, but it can be tedious to make edits if adjustments need to be made.
Svar fra Workamajig
for 8 måneder siden
Hi Josh, Thanks so much for leaving such a nice review! We're glad to hear that you're enjoying Workamajig. -Reuben from Workamajig [: ]