Hvad er BambooHR?
BambooHR tilbyder nem, integreret ATS som en del af den prisbelønnede, skybaserede HR-platform. Onboarding-værktøjer, e-signaturer, styring af ferieafholdelse, præstationsstyring samt nem rapportering og en praktisk mobilapp giver friheden til at udføre godt arbejde. HR-medarbejdere frigives fra datastyringsspiralen og bliver mere velfungerende, mere effektive og mere menneskelige. For at se en demo og starte en gratis prøveperiode kan man ringe til os.
Hvem bruger BambooHR?
Små og mellemstore virksomheder (færre end 1000 medarbejdere), der ønsker at flytte sig væk fra at bruge regneark og/eller organisere deres HR-data. BambooHR er en alt-i-en HR-softwareløsning.
Hvor kan BambooHR anvendes?
Sky, SaaS, Web-baseret, Mac (Desktop), Windows (Desktop), Android (Mobil), iPhone (Mobil), iPad (Mobil)
Om leverandøren
BambooHR
Beliggende i Lindon, USA
Grundlagt i 2008
Telefonsupport
Chat
Pris på BambooHR
Udgangspris:
Ikke tilbudt af leverandør
Ja, kommer med en gratis prøve
Ingen gratis version
BambooHR har ikke en gratis version men tilbyder en gratis prøve.
Prisordninger
Få en gratis prøveversion
Om leverandøren
BambooHR
Beliggende i Lindon, USA
Grundlagt i 2008
Telefonsupport
Chat
Videoer og billeder af BambooHR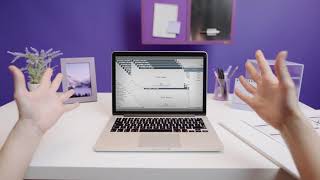 Egenskaber ved BambooHR
360-graders feedback
Aktivitets-/nyhedsopdatering
Ansøgersporing
Arkivering og opbevaring
Automatisering af proces/arbejdsgang
Automatisk tidsoptagelse
Benchmark
Beskeder/meddelelser
CRM
Dashboard
Direkte indbetaling
E-mailskabeloner
E-verificere/I-9-blanketter
Elektroniske blanketter
Entreprenørledelse
Fakturerbare og ikke-fakturerbare timer
Fakturering og regninger
Feedbackstyring
Forespørgsler om afspadsering
Fradragsstyring
HIPAA-kompatibel
Interview-styring
Jobopslag
Kalenderstyring
Kandidatprofiler
Kandidatsporing
Kandidatstyring
Kollegavurderinger
Kompensationsstyring
Løbende præstationssporing
Lønindberetning
Lønstyring
Masseunderretninger
Medarbejderdatabase
Medarbejderkartotek
Medarbejderportal
Medarbejderprofiler
Medarbejderstyring
Mobil adgang
Målsætning/sporing
Omsætningssporing
Onboarding
Online tidsregistrering
Online tidsstempling
Opbevaring af CV
Opgavestyring
Orlovssporing
Overholdelse af skattekrav
Overtidsberegning
Præstationsmåling
Præstationsstyring
Pulsundersøgelser
Rapportering og statistik
Rapportering/analyse
Rekrutteringsledelse
Samarbejdsværktøjer
Selvbetjeningsportal
Selvvurdering
Sporing af anmeldelsescyklus
Sporing af ferie/orlov
Sporing af færdigheder
Sporing af sygefravær
Styring af afspadsering
Styring af arbejdsgange
Styring af orienteringsarbejdsgang
Styring af præstationsanmeldelse
Styring af tidsrapport
Styring af vurderinger
Talentledelse
Tid og fremmøde
Tidsregistrering
Tredjepartsintegrationer
Trendanalyse
Træningsledelse
W-2-forberedelse
Alternativer til BambooHR
Angelique K.
HR & Operations i Sydafrika
Bekræftet LinkedIn-bruger
Markedsføring og reklamer, 11-50 medarbejdere
Har anvendt softwaren til: Gratis prøve
One stop HR & Performance Management Solution
Kommentarer: Overall this product really is a one stop HR shop - it will easily minimize your HR time spent each week with the features it contains and give you an incredible level of feedback through the reporting the system offers.
Fordele:
When I first trialled the system I immediately saw how easy it was to use and how customizable it was but with very easy implementation. My favourite features were the onboarding, performance management and reporting as well as how well laid out everything was and clean smart design that was user friendly.
Ulemper:
The only thing I didn't like about the system was the price - it was very expensive - not unreasonably for what you get but for smaller companies it is quite expensive.
David B.
HR Generalist i USA
Computersoftware, 11-50 medarbejdere
Har anvendt softwaren til: 1-5 måneder
Great overall product, but missing more complex layers that are needed
Kommentarer: Overall, this is exceeding the need that we have and we will continue to use BambooHR and lean on it's features for our employees for their entire lifecycle.
Fordele:
For the price, this product has much to offer for a variety of areas of HR. The user interface is elegant and simple to use and understand. The customer support team is extremely responsive and supportive, even if the product can't do what I am asking.
Ulemper:
Features, such as performance management, is overly simplified and could use a bit more to flesh it out a bit. The payroll system, which they acquired, isn't nearly as elegant, but is functional. The implementation process, while overall great, presented some challenges related to the first payroll run and the setup of benefits.
Overvejede alternativer: Paycor
Ændret fra: Microsoft SharePoint, Calamari og RUN Powered by ADP
Grunde til at skifte til BambooHR: Simple UI that employees would be able to navigate and buy into.
Christina A.
Accounting & HR i
Elektronikproduktion, 2-10 medarbejdere
Har anvendt softwaren til: 6-12 måneder
Kilde: SoftwareAdvice
Middle of the road software that needs improvement
Kommentarer: We are currently researching other HR software. I'm not sure which is better, software that contains the modules needed with obvious and crippling flaws or software that is easy to use both by admin and employees with limited modules.
Fordele:
The idea of on-boarding a new employee electronically is a huge plus. It engages employees before they start and makes it so that they come in with paperwork already filled out and spend their first day doing more than just paperwork. Most of the framework is in place, but EACH area needs improvement, both in the functionality for administration and the ease of use for employees. The sections offered are vital, but aren't complete.
Ulemper:
The benefits area is lacking a lot of common sense tools - like the ability to attach plan documents to an insurance plan (only a link can be used), display plan cost information to an employee BEFORE they sign up (the pricing is only available AFTER they sign up and become eligible). Many things like this create double the amount of work for the administrator. The actual on-boarding process was a struggle because even though the forms were done properly by the employees (I sat with a few and watched them), it didn't save all information in completed fields. Employees were frustrated when they had to fill out forms multiple times because you cannot edit once saved. I love that employees can e-sign documents, but preparing the forms is cumbersome and they can't be customized easily. For instance, if you need to update a form because something has changed or didn't save properly, you have to delete the task and resend to any employees who need an updated form. When I discussed a few very basic items with support, they just offered a work around that many clients use. These are obvious flaws in the system that need to be addressed, but aren't necessarily a priority. Bamboo HR seems to focus more on flashy design than actual content. It makes them seem like a leader in the industry, but as soon as you dig in, the flaws are obvious. For the price, there needs to be more development in the software.
Jenna M.
Executive Administrator i USA
Uddannelsesstyring, 51-200 medarbejdere
Har anvendt softwaren til: Over 1 år
Bamboo for Childcare Business
Kommentarer: We have noticed such a huge difference in our management of HR since implementing this system. There are tons of things that we are doing now that we would have never thought possible before using Bamboo.
Fordele:
Our business truly benefits from being able to track due dates for trainings and documents. Because we are education, there are a ton of clearances, health forms, and professional development that must be completed. Keeping this all up to date has been done in the past on spreadsheets and not available to everyone to see. Now we can access this as admins and be able to verify things are being done when they are needed. We have also really enjoyed the integration of time tracking, to timesheets, to payroll. It has made our managers lives easier and saved a ton of time for them. it has also made everything seemless for me to run payroll and process benefits without thinking about it too much or taking multiple days to get it done.
Ulemper:
I feel like we would really benefit from a follow up training or someone to talk to. Kind of like implementation where someone would just check in to see if you could be using things better or differently to be more effective. We do reach out to support a ton and they are great!!
Overvejede alternativer: ADP Workforce Now
Grunde til at vælge BambooHR: Cost, customer service, ease of use
Grunde til at skifte til BambooHR: Bamboo seemed much more user friendly. We really wanted the system not to be scary to our staff and managers.
Simon P.
Director i Storbritannien
Detailhandel, 11-50 medarbejdere
Har anvendt softwaren til: Over 1 år
Bamboo HR is online software with amazing service
Kommentarer: Software is great and easy to use
Customer service is amazing
Fordele:
The performance management tools are invaluable, Goals create focus for the team and the reviews bring these together for an efficient but valuable process The apps are simple to use, our employees use them all the time rather than employing administrators we can self-serve which offers better service for the employee, updating details or requesting leave when it is convenient for them
Ulemper:
We don't use the benefit management much and haven't found this to be particularly useful Whilst the reporting is good, there could be some improvements to scheduling to allow relative dates e.g. last month, last
Overvejede alternativer: Sage HR og BrightHR
Grunde til at skifte til BambooHR: We found the functionality and support to be excellent