Hvad er Asana?
With Asana, you can orchestrate work across teams at scale–from daily tasks to strategic cross-functional initiatives. Asana is the only work management platform that turns goals into action and breaks down silos between teams. More than 119,000 paying customers and millions of free organizations across 190 countries rely on Asana to manage everything from company objectives to digital transformation to product launches and marketing campaigns.
Hvem bruger Asana?
Why do 11,000+ customers on Capterra give Asana 4.5 out 5 stars? Asana is the easiest way to manage projects, processes, and tasks across teams at scale.
Hvor kan Asana anvendes?
Cloud-baseret
Lokalt
---
Om leverandøren
Asana
Beliggende i San Francisco, USA
Grundlagt i 2008
Pris på Asana
Udgangspris:
0,00 US$/måned
Ja, kommer med en gratis prøve
Ja, kommer med en gratis version
Asana har en gratis version og tilbyder en gratis prøve. Asanaden betalte version starter fra 0,00 US$/måned.
Prisordninger
Få en gratis prøveversion
Om leverandøren
Asana
Beliggende i San Francisco, USA
Grundlagt i 2008
Videoer og billeder af Asana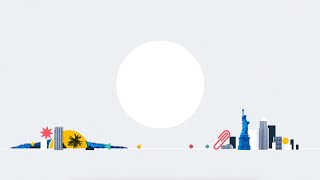 Egenskaber ved Asana
Ad-hoc rapportering
Adgangskontrolelementer/tilladelser
Administration af notater
Afstemninger/afstemning
Agile-metodologier
Aktivitets-/nyhedsopdatering
Aktivitetssporing
Automatisering af formularer
Automatisering af forretningsproces
Begivenhedsudløste handlinger
Beskeder
Beskeder/meddelelser
Brainstorming
Brugerstyring
Budgetstyring
Budgettering/udarbejdelse af prognoser
CRM
Chat i realtid
Dashboard
Dashboard for aktivitet
Diskussioner/fora
Dokumentopbevaring
Dokumentstyring
E-mailmarketing
E-mailstyring
Enkelt tilmelding
Farvekoder/ikoner
Fejl-/problemregistrering
Fildeling
Fjernadgang/kontrol
Fjernsupport
Flere kampagner
For Creative Agencies
For IT Project Management
For Small Businesses
Formularstyring
Forudsigelser
Godkendelsesarbejdsgang
Grafisk workflow-editor
Gæsteadgang
Håndtering af billet
Håndtering af problemer
Ideation
Idéstyring
Import/eksport af data
Importopgaver
Indholdsstyring
Ingen kode
Innovation Management
KPI-overvågning
Kalenderstyring
Kampagneanalyse
Kampagneplanlægning
Kampagnestyring
Kanalstyring
Kanban-tavle
Kapacitetsstyring
Klientportal
Kommentarer/notater
Kommunikationsstyring
Konfiguration af arbejdsgange
Kontaktstyring
Kontrol over godkendelsesproces
Konvertering af e-mail-til-opgave
Live chat
Mappestyring
Markedsføringskalender
Medarbejderdatabase
Medieplanlægning
Mobil adgang
Multikanal-marketing
Målstyring
Målsætning/sporing
Mærkning
Mødeledelse
Notifikationer i realtid
Opgavemærkning
Opgaveplanlægning
Opgavestyring
Opret underopgaver
Planlægning
Planlægning af projekt
Planlægning af scenarier
Porteføljestyring
Prioritering
Procesmodellering og design
Produkt-roadmapping
Projektledelse
Projektplanlægning
Projektplanlægning/tidsplan
Projektsporing
ROI Tracking
Rapportering og statistik
Rapportering/analyse
Rapportering/projektsporing
Redigering i realtid
Redigering/opdatering af opgave
Regelbaseret arbejdsgang
Ressourceforespørgsel
Ressourceplanlægning
Ressourcestyring
Revisionsspor
Rollebaserede tilladelser
Samarbejdsværktøjer
Skabeloner
Skabelonstyring
Skærmdeling
Sporing af afhængighed
Sporing af fremskridt
Sporing af fuldførte procent
Sporing af milepæle
Sporing af omkostninger til færdiggørelse
Sporing af opgavefremskridt
Sporing af overholdelse
Statussporing
Strategisk planlægning
Styring af arbejdsgange
Styring af displayannoncer
Styring af krav
Styring af kundeemner
Styring af kunder
Styring af ordrebeholdning
Styring af produktlivscyklus
Styring af ændringer
Søgning/filter
Søjlediagram
Tidsregistrering
Tilbagevendende opgaver
Tildelingsstyring
Tilpasning
Tilpasselige dashboard
Tilpasselige skabeloner
Transskriptioner/chathistorik
Tredjepartsintegrationer
Træk og slip
Undersøgelser og feedback
Vejkortlægning
Versionskontrol
Vidensstyring
Visning af Gantt/tidslinje
Visualisering
Visualisering af data
Visuel styring af arbejdsgange
Oladimeji Oluseyi
Chief Executive Officer i Nigeria
Bekræftet LinkedIn-bruger
Kontorartikler og -udstyr, 11-50 medarbejdere
Har anvendt softwaren til: 1-5 måneder
Asana is the #1 G2 Grid for Work Management and Project Management
Kommentarer: Without a doubt, Asana collaboration tool is excellent. It helps teams in managing all kinds of tasks. The vast capabilities and flexibility of Asana gave me amazing experience that really worth the effort it takes me to get started.
Fordele:
- The easy to use interface of Asana results in a much better user experience. I finds navigating Asana easily with its easy user interface combined with its intuitive design. - Efficient and well organized task management feature. With Task Management feature in Asana, I find it very easy to prioritize tasks. - Collaboration focused Project Management software that allows you to invite other users to their different digital workplaces. - Expansive integration with a lot of other project management applications like the Microsoft Teams, Google Drive, and Slack. - Dependencies are easily managed with the timeline view - Modern, fast, and flexible design - Asana management collaboration tool is feature-rich - Capable, great and functional free version
Ulemper:
- Asana doesn't have project tracking features - Limited assignments. Just a user is assigned to a task at a time. this is a great pitfall for Asana team collaboration tool. - Simple tasks feel somehow overwhelming as a result of its numerous features. - Asana needs a wealth of experience to use it, despite its ease of use - Asana tool is a bit on the high side than competitors - Not suitable for graphics-intensive project
Mike
Marketing consultant i Holland
Bekræftet LinkedIn-bruger
Markedsføring og reklamer, 2-10 medarbejdere
Har anvendt softwaren til: Over 2 år
Asana: The Best Way to Stay Organized
Kommentarer: I really like the features that Asana offers. I especially appreciate the ability to create tasks and subtasks, as well as the option to add attachments to tasks. This makes it easy to keep track of everything that needs to be done for a project. Additionally, I love being able to assign tasks to specific people and set due dates.
Fordele:
I love how Asana is always up to date with the latest features and updates. It makes it easy to keep track of all my tasks and projects in one place. Plus, the support is amazing! They are always quick to respond to any questions or concerns I have.
Ulemper:
I don't like that Asana doesn't have an undo button. Sometimes I make a mistake and need to undo it, but I can't. I have to start all over again. Or it's hidding in a not so logical place....
Overvejede alternativer: Trello, Microsoft Teams og monday.com
Grunde til at skifte til Asana: Asana is the best way to manage projects and tasks. We chose Asana because it's the simplest way to get organized and stay on top of your work. With Asana, you can create tasks, track progress, and collaborate with your team in one place. You'll be able to get your work done faster and with less stress. Try Asana today! You wont regret it!
Kevin
Analytics Strategist i USA
Internet, 51-200 medarbejdere
Har anvendt softwaren til: 6-12 måneder
Other options out there
Kommentarer: I didn't use Asana when our company first started using it, so I'm not sure how it was set up or all of the possibilities it could bring to the table. I'm not sure about the price either, but for what I used it for it worked. It wasn't great, but it wasn't awful. I think it's a good middle-tier option when it comes to project/task management.
Fordele:
Asana worked for us to get tasks done and track the progress of projects and it was easy to use.
Ulemper:
It wasn't as in-depth as other platforms I've used (zendesk, wrike, monday, etc.). We couldn't keep track of upcoming projects or have a dashboard with only our own tasks in it to stay organized and get a quick snapshot of what needs to be done.
Siokas
Researcher and Project engineer i Grækenland
Bekræftet LinkedIn-bruger
Research, 501-1.000 medarbejdere
Har anvendt softwaren til: Over 2 år
A useful management tool for demanding organizations
Kommentarer: The tool helped the teams organize their tasks in a comprehensive manner that allowed them to be more efficient and effective.
Fordele:
The features available and theability to integrate external tools.
Ulemper:
The interface is something I amnot used to and had to make some adjustments in the way I work in order to comply to the needs of the tool.
Overvejede alternativer: Microsoft Planner, Trello, Microsoft Teams, Microsoft Project og ClickUp
Grunde til at vælge Asana: Theorganization needed a tool that had more options to change the way the projects were organized and the way different tools can be integrated. Therefore, the needs of the team changes and we had to adapt.l
Ændret fra: ClickUp
Grunde til at skifte til Asana: Due to the characteristics of the project and the strucutre of the team, Asana was the most suitable tool at that time.
Roldan
Web UX/UI Designer/Developer i Filippinerne
Bekræftet LinkedIn-bruger
Design, 11-50 medarbejdere
Har anvendt softwaren til: 1-5 måneder
Best choice or good alternative
Kommentarer: Good! Asana is not as difficult to get the hand out with. I did manage to set-up all my tasks and projects personally. Though, I haven't used it for a long time when I did tested Monday.com.
Fordele:
I can bet in all of Asana's features from Task management, Scheduling, Materials management, Gantt Charts, Collaborations and the likes. Save for time tracking which is not (yet) available. The Free Pricing however, is generous enough to collaborate with up to 10 or 15 more individuals. Other top PMS has less to nothing - or just one user allowed.
Ulemper:
User Interface. Asana needs to improve on there user interface to be at par with Monday.com. I've been using Monday and never looked back (except maybe if someday they will overrun Monday with features. Time Tracking. This one matters for some users, specially freelancers and online nomads alike. Just wondering why this wasn't integrated just yet. Set-up. It wasn't that easy to get started for non-techie users. So patience a virtue. Though PMS are understandably complicated, Monday take the pie in this domain.
Overvejede alternativer: monday.com
Grunde til at vælge Asana: Well, upon company decision and me as consultant. Monday duly meets our startup company's needs and wants.
Ændret fra: monday.com
Grunde til at skifte til Asana: I choose Asana the first time. But upon testing other PMS, it seems the other weighs more than Asana.