Hvad er Asana?
With Asana, you can orchestrate work across teams at scale–from daily tasks to strategic cross-functional initiatives. Asana is the only work management platform that turns goals into action and breaks down silos between teams. More than 119,000 paying customers and millions of free organizations across 190 countries rely on Asana to manage everything from company objectives to digital transformation to product launches and marketing campaigns.
Hvem bruger Asana?
Why do 11,000+ customers on Capterra give Asana 4.5 out 5 stars? Asana is the easiest way to manage projects, processes, and tasks across teams at scale.
Hvor kan Asana anvendes?
Cloud-baseret
Lokalt
---
Om leverandøren
Asana
Beliggende i San Francisco, USA
Grundlagt i 2008
Pris på Asana
Udgangspris:
0,00 US$/måned
Ja, kommer med en gratis prøve
Ja, kommer med en gratis version
Asana har en gratis version og tilbyder en gratis prøve. Asanaden betalte version starter fra 0,00 US$/måned.
Prisordninger
Få en gratis prøveversion
Om leverandøren
Asana
Beliggende i San Francisco, USA
Grundlagt i 2008
Videoer og billeder af Asana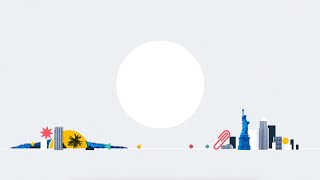 Egenskaber ved Asana
Ad-hoc rapportering
Adgangskontrolelementer/tilladelser
Administration af notater
Afstemninger/afstemning
Agile-metodologier
Aktivitets-/nyhedsopdatering
Aktivitetssporing
Automatisering af formularer
Automatisering af forretningsproces
Begivenhedsudløste handlinger
Beskeder
Beskeder/meddelelser
Brainstorming
Brugerstyring
Budgetstyring
Budgettering/udarbejdelse af prognoser
CRM
Chat i realtid
Dashboard
Dashboard for aktivitet
Diskussioner/fora
Dokumentopbevaring
Dokumentstyring
E-mailmarketing
E-mailstyring
Enkelt tilmelding
Farvekoder/ikoner
Fejl-/problemregistrering
Fildeling
Fjernadgang/kontrol
Fjernsupport
Flere kampagner
Formularstyring
Forstillelsesevne
Forudsigelser
Godkendelsesarbejdsgang
Grafisk workflow-editor
Gæsteadgang
Håndtering af billet
Håndtering af problemer
Idéstyring
Import/eksport af data
Importopgaver
Indholdsstyring
Ingen kode
Innovationsstyring
KPI-overvågning
Kalenderstyring
Kampagneanalyse
Kampagneplanlægning
Kampagnestyring
Kanalstyring
Kanban-tavle
Kapacitetsstyring
Klientportal
Kommentarer/notater
Kommunikationsstyring
Konfiguration af arbejdsgange
Kontaktstyring
Kontrol over godkendelsesproces
Konvertering af e-mail-til-opgave
Live chat
Mappestyring
Markedsføringskalender
Medarbejderdatabase
Medieplanlægning
Mobil adgang
Multikanal-marketing
Målstyring
Målsætning/sporing
Mærkning
Mødeledelse
Notifikationer i realtid
Opgavemærkning
Opgaveplanlægning
Opgavestyring
Opret underopgaver
Planlægning
Planlægning af projekt
Planlægning af scenarier
Porteføljestyring
Prioritering
Procesmodellering og design
Produkt-roadmapping
Projektledelse
Projektplanlægning
Projektplanlægning/tidsplan
Projektsporing
ROI-sporing
Rapportering og statistik
Rapportering/analyse
Rapportering/projektsporing
Redigering i realtid
Redigering/opdatering af opgave
Regelbaseret arbejdsgang
Ressourceforespørgsel
Ressourceplanlægning
Ressourcestyring
Revisionsspor
Rollebaserede tilladelser
Samarbejdsværktøjer
Skabeloner
Skabelonstyring
Skærmdeling
Sporing af afhængighed
Sporing af fremskridt
Sporing af fuldførte procent
Sporing af milepæle
Sporing af omkostninger til færdiggørelse
Sporing af opgavefremskridt
Sporing af overholdelse
Statussporing
Strategisk planlægning
Styring af arbejdsgange
Styring af displayannoncer
Styring af krav
Styring af kundeemner
Styring af kunder
Styring af ordrebeholdning
Styring af produktlivscyklus
Styring af ændringer
Søgning/filter
Søjlediagram
Tidsregistrering
Til IT-projektstyring
Til kreative bureauer
Til små virksomheder
Tilbagevendende opgaver
Tildelingsstyring
Tilpasning
Tilpasselige dashboard
Tilpasselige skabeloner
Transskriptioner/chathistorik
Tredjepartsintegrationer
Træk og slip
Undersøgelser og feedback
Vejkortlægning
Versionskontrol
Vidensstyring
Visning af Gantt/tidslinje
Visualisering
Visualisering af data
Visuel styring af arbejdsgange
Webbaseret implementering
Brianna
Founder i Australien
Bekræftet LinkedIn-bruger
Computersoftware, Selvstændig
Har anvendt softwaren til: Over 2 år
An Incredibly User Friendly, Easy on the Eyes, and Much-needed Organisational Tool
Kommentarer: Brilliant. Loved it from day one, will continue to use. Have used almost all of the major cloud-based 'Project Planning / Organisational Platforms' out there and this is definitely the one for me.
Fordele:
Using Asana across multiple team members, departments, projects, and clients means that we can keep a huge number of moving parts organised and moving synchronistically.
Ulemper:
The price per seat when you only have a few team members (1-3) can seem expensive. That said, the platform is worth it's weight in gold in terms of streamlining teams so capacity can be checked and more work coming in and/or moving along.
Roldan
Web UX/UI Designer/Developer i Filippinerne
Bekræftet LinkedIn-bruger
Design, 11-50 medarbejdere
Har anvendt softwaren til: 1-5 måneder
Best choice or good alternative
Kommentarer: Good! Asana is not as difficult to get the hand out with. I did manage to set-up all my tasks and projects personally. Though, I haven't used it for a long time when I did tested Monday.com.
Fordele:
I can bet in all of Asana's features from Task management, Scheduling, Materials management, Gantt Charts, Collaborations and the likes. Save for time tracking which is not (yet) available. The Free Pricing however, is generous enough to collaborate with up to 10 or 15 more individuals. Other top PMS has less to nothing - or just one user allowed.
Ulemper:
User Interface. Asana needs to improve on there user interface to be at par with Monday.com. I've been using Monday and never looked back (except maybe if someday they will overrun Monday with features. Time Tracking. This one matters for some users, specially freelancers and online nomads alike. Just wondering why this wasn't integrated just yet. Set-up. It wasn't that easy to get started for non-techie users. So patience a virtue. Though PMS are understandably complicated, Monday take the pie in this domain.
Overvejede alternativer: monday.com
Grunde til at vælge Asana: Well, upon company decision and me as consultant. Monday duly meets our startup company's needs and wants.
Ændret fra: monday.com
Grunde til at skifte til Asana: I choose Asana the first time. But upon testing other PMS, it seems the other weighs more than Asana.
Kevin
Analytics Strategist i USA
Internet, 51-200 medarbejdere
Har anvendt softwaren til: 6-12 måneder
Other options out there
Kommentarer: I didn't use Asana when our company first started using it, so I'm not sure how it was set up or all of the possibilities it could bring to the table. I'm not sure about the price either, but for what I used it for it worked. It wasn't great, but it wasn't awful. I think it's a good middle-tier option when it comes to project/task management.
Fordele:
Asana worked for us to get tasks done and track the progress of projects and it was easy to use.
Ulemper:
It wasn't as in-depth as other platforms I've used (zendesk, wrike, monday, etc.). We couldn't keep track of upcoming projects or have a dashboard with only our own tasks in it to stay organized and get a quick snapshot of what needs to be done.
Siokas
Researcher and Project engineer i Grækenland
Bekræftet LinkedIn-bruger
Research, 501-1.000 medarbejdere
Har anvendt softwaren til: Over 2 år
A useful management tool for demanding organizations
Kommentarer: The tool helped the teams organize their tasks in a comprehensive manner that allowed them to be more efficient and effective.
Fordele:
The features available and theability to integrate external tools.
Ulemper:
The interface is something I amnot used to and had to make some adjustments in the way I work in order to comply to the needs of the tool.
Overvejede alternativer: Microsoft Planner, Trello, Microsoft Teams, Microsoft Project og ClickUp
Grunde til at vælge Asana: Theorganization needed a tool that had more options to change the way the projects were organized and the way different tools can be integrated. Therefore, the needs of the team changes and we had to adapt.l
Ændret fra: ClickUp
Grunde til at skifte til Asana: Due to the characteristics of the project and the strucutre of the team, Asana was the most suitable tool at that time.
Emanuela
PM i Italien
Bekræftet LinkedIn-bruger
Internationale anliggender, 2-10 medarbejdere
Har anvendt softwaren til: Gratis prøve
Asana is a great task management tool
Kommentarer: I was awarded a small but important project for my department, as it could bring significant benefit to the business in the future if managed in an optimally way.
Instead of relying on the many rounds of emails that are exchanged between project managers and other people involved, I decided to simply proceed to create a project on Asana Basic.
The first time I used It.
This allowed us to keep track of everything that matters, giving us an overview of where we are going.
Asana allowed us to monitor the workflows on our teams and see the progress of the work at any time, saving endless updating meetings. Time we all know how crucial it is.
Fordele:
- Asana's interface is extremely well designed, the best possible way for a fun and inviting user experience. I hope you enjoy using it as much as we enjoyed using it. - Asana is an excellent communication tool, it allows you to eliminate a lot of stress from disorganization in communicating with the team. Problems, requests for feedback, clarifications, questions, and suggestions, will all end up in the activities through the appropriate comment function. The only one allowed. - Trying Asana Basic, with a team of up to 15, for free, allowed me to work with three small teams, breaking down projects into manageable tasks and setting deadlines for completion. The ability to share documents between teams has also proved useful. -Asana Basic allowed us to download the app for iOS or Android devices to work and consult updates wherever we are, even offline. We like it.
Ulemper:
1. It was not easy to set up a project at the beginning, the learning curve is tough. In Asana, projects are containers that allow you to create one or more tasks within them. This is the furthest away from a Project Manager's concept of a project. 2. I found that having to start over every time I created a project, even when it was repeatable, was like wasting time. 3. In the free plan, you cannot create private projects, meaning that the project is visible and editable by every member of the team. 4. Asana organizes all resources horizontally, flattening their hierarchy. There are no different roles, just people and tasks. 5. The management of risk situations and the consequent negotiation between the resources involved in the project is not envisaged. 6. This is a very serious shortcoming, especially for those who work remotely. It is not possible to assign an hourly or daily cost to resources that are part of the team.