Hvad er Intralinks VDRPro?
Virtual data room platform that allows users to accelerate M&A due diligence with automated setup, AI-powered redaction, easy file management — including bulk uploads, document-based workflows, integrated redaction — and Zoom integration.
Hvem bruger Intralinks VDRPro?
Designed for businesses, enterprises, large-scale mergers, and more to receive real-time insights, automate business process, governance capabilities, and preconfigured workflow.
Hvor kan Intralinks VDRPro anvendes?
Cloud-baseret
Lokalt
---
Om leverandøren
Intralinks
Grundlagt i 1996
Support vedrørende Intralinks VDRPro
Telefonsupport
24-7 (live repræsentant)
Chat
Om leverandøren
Intralinks
Grundlagt i 1996
Support vedrørende Intralinks VDRPro
Telefonsupport
24-7 (live repræsentant)
Chat
Videoer og billeder af Intralinks VDRPro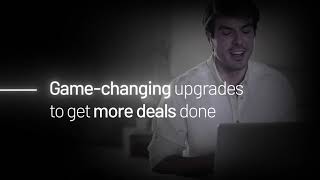 Sammenlign Intralinks VDRPro med lignende produkter
Egenskaber ved Intralinks VDRPro
Adgangskontrolelementer/tilladelser
Arkivering og opbevaring
Datasikkerhed
Dokumentopbevaring
Dokumentoptagelse
Dokumentstyring
Fildeling
Filkonvertering
Indholdsbibliotek
Indholdsstyring
Klassifikation af dokumenter
Kontaktstyring
Kryptering
Masseuploading
Mobil adgang
Opgavestyring
Optisk tegngenkendelse
RFP-styring
Rapportering/analyse
Revisionsspor
Samarbejdsværktøjer
Sikker filfremviser
Skabeloner
Sporing af overholdelse
Styring af arbejdsgange
Styring af datalager
Styring af spørgsmål og svar
Søgning i fuld tekst
Søgning/filter
Versionskontrol
Alternativer til Intralinks VDRPro
Anmeldelser af Intralinks VDRPro
Bekræftet anmelder
Analyst i Storbritannien
Bekræftet LinkedIn-bruger
Finansielle tjenesteydelser, 11-50 medarbejdere
Har anvendt softwaren til: Over 1 år
Intralinks VDR review
Kommentarer: Intralinks is my favourite VDR for sell-side projects, mainly due to the ease to manage Q&A and users, which are normally the most demanding tasks in VDR management
Fordele:
The Intralink's customer support is great, and it helps to get quickly familiar with interface. Also there is a lot of flexibility in terms of profiles & privileges
Ulemper:
The software his a bit strict in terms of managing folders and the automatic numbering does not work properly some times
Chandler
VP, Investor Relations i USA
Ejendomshandel, 1.001-5.000 medarbejdere
Har anvendt softwaren til: Over 2 år
Overvejede alternativer:
Great product with incredible customer service
Kommentarer: - Have used Intralinks VIA extensively over the past 9 years
Fordele:
- Very quick and helpful customer service - no wait time - High level of functionality / features
Ulemper:
- More expensive than other options - Would like an option to securely share files on a one-off basis without needing to set up a dataroom
Bekræftet anmelder
Partner, Co-founder i USA
Bekræftet LinkedIn-bruger
Computersoftware, 11-50 medarbejdere
Har anvendt softwaren til: 1-5 måneder
Overvejede alternativer:
Avoid Intralinks at all costs!
Kommentarer: The initial experience: Dated, complicated and clunky interface and setup process. Setting up a virtual data room shouldn't be so complicated. Ongoing bugs required frequent communication with Intralinks support. The time that should have been spent on document gathering and uploading was spent trying to get answers, help, and issues resolved. Managing Intralinks became a full-time job. Training others on how to use Intralinks took up so much time -- again, this time should have been used for completing the due dilligence process. Eventually, due to the ongoing issues, all parties involved in the due diligence process agreed that Intralinks was slowing the process and was unusable. We are talking about smart Accountants, lawyers, bankers, and business executives all had the same conclusion and opinion of Intralinks. And how does Intralinks respond? They insisted on an 'amicable resolution' which involved two choices: Pay in full, or they'll send to collections. Yep, that's how Intralinks deals with product failures on their side. Their concern is monetizing customers. Nothing more. Security, quality, customer satisfcation means nothing to Intralinks as evidenced by how they handled our experience.
Fordele:
Unfortunatley, our experience with both Intralinks product and customer support were so negative we can't offer up a single 'Pro' to using Intralinks.
Ulemper:
What a horrible experience. The due diligence process is stressful enough -- Intralinks totally compounded this stress. We encountered bugs, clunky, and unnecessarily complicated user interface for both administrators and users.
Calvin
Analyst i Brasilien
Forbrugsvarer, 51-200 medarbejdere
Har anvendt softwaren til: 6-12 måneder
Promising VDR, lacks some adjustments
Kommentarer: It is a safe platform that helps business to exchange information. My experience with the platform is in satisfactory levels, but it could improve if some features such as the application a mentioned in the previous message would be included.
Fordele:
The reports that we are able to download with the documents ID, upload date and time are very practical and really help us to maintain a good control of new items.
Ulemper:
The platform lacks a downloadable application in order to facilitate its usage. When comparing with the iDeals platform, that feature is crutial on my preference towards iDeals.
Maxwell
Asset Management i USA
Vedvarende energi og miljø, 10.000+ medarbejdere
Har anvendt softwaren til: 1-5 måneder
Incredible software, a must-have for due diligence work
Kommentarer: Overall, Intralinks Data Room has allowed world-class communication with partners and investors for our projects and has made both parties' lives much easier in the due diligence process.
Fordele:
The ability to share data with partners is definitely this software's biggest positive, everything can be organized very well and accessed easily. The fact that it is intuitive and easy to use is a big plus as well.
Ulemper:
Although not really the fault of Intralinks, sometimes large projects can find itself having a tremendously messy dataroom with duplicate files and a lack of organization if it isn't set up correctly. Sometimes, setting it up in the first place can be challenging.