Hvad er Sellsy?
Comprehensive, adaptable, affordable. Pipelines, lead scoring, prospect engagement tracking, easy document creation and sharing are just some of the core features; but most customers fall in love when we both grow together.
Each new module represents another value added activity for your business. Stop splitting your colleagues across different tools and your data across different platforms - just log in to Sellsy.
More than 35,000 users in over 5,500 companies run on Sellsy every day !
Hvem bruger Sellsy?
Sellsy is a solution that adapts to every business that wants to increase efficiency and boost sales. Sellsy CRM Suite keeps track of every opportunity- one of them could be your next big sale!
Hvor kan Sellsy anvendes?
Sky, SaaS, Web-baseret, Windows (Lokalt), Linux (Lokalt), Android (Mobil), iPhone (Mobil), iPad (Mobil)
Om leverandøren
Sellsy
Beliggende i la rochelle, Frankrig
Grundlagt i 2009
Telefonsupport
Chat
Om leverandøren
Sellsy
Beliggende i la rochelle, Frankrig
Grundlagt i 2009
Telefonsupport
Chat
Videoer og billeder af Sellsy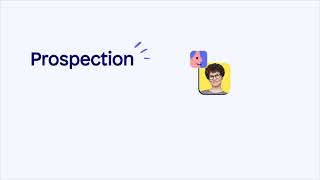 Sammenlign Sellsy med lignende produkter
Egenskaber ved Sellsy
Administration af indkøbsordre
Beskeder/meddelelser
Betalingsbehandling
CRM
Citater/estimater
Dashboard for aktivitet
Dokumentopbevaring
Dokumentstyring
E-mailmarketing
E-mailstyring
Fakturahistorik
Fakturering og regninger
Import/eksport af data
Kalender/påmindelsessystem
Kalenderstyring
Kampagnestyring
Kontaktstyring
Kontraktdatabase
Kundedatabase
Kvalificering af kundeemne
Lagerstyring
Ledelse af salgsmoduler
Markedsføringsautomatisering
Medarbejderstyring
Mobil adgang
Mobilbetalinger
Områdestyring
Online betalinger
Online fakturering
Opgavestyring
Oprettelse af faktura
Ordrestyring
POS (salgssted)
Præstationsmåling
Rapportering/analyse
Registrering af kundeemne
Salgsrapporter
Samarbejdsværktøjer
Segmentering
Sporing af interaktion
Sporing af tid og omkostning
Styring af arbejdsgange
Styring af kundeemner
Styring af muligheder
Tilpasselige fakturaer
Tilpasselige rapporter
Tilpasselige skabeloner
Tredjepartsintegrationer
Økonomistyring
Oumar B.
Bekræftet LinkedIn-bruger
Har anvendt softwaren til: Over 2 år
Kilde: GetApp
Nicolas S.
Dirigeant i Frankrig
Markedsføring og reklamer, 2-10 medarbejdere
Har anvendt softwaren til: Over 2 år
Je déconseille SELLSY
Kommentarer: Mauvaise expérience générale ! Je ne recommande pas SELLSY.
Lorsqu'on choisit un logiciel CRM, on passe des heures à y saisir des infos vitales pour notre business.
Si l'entreprise décide de doubler le prix de l'abonnement sans raison apparente, que peut-on faire à part se sauver le plus vite possible ???
Fordele:
Le logiciel est fiable, performant, et régulièrement mis à jour. Je n'ai jamais eu de problème avec le service client, qui a toujours été réactif.
Ulemper:
Client fidèle durant plus de 4 années, j'ai vu le prix de mon abonnement doubler !!! (passant de 480 euros à plus de 800 euros par an) alors que mon utilisation n'a pas changé. Raison évoquée par le service client "nous avons ajouté de nouvelles fonctionnalités" ! Super ! Mais je ne les utilise pas.
Svar fra Sellsy
sidste måned
Bonjour Nicolas, Nous sommes desoles d'apprendre cela. En effet, notre offre a change en 2019. Mais cette offre a ete maintenue depuis pour les clients qui sont revenus vers nous. L'abonnement est en effet plus cher, mais avec bien plus de services a la cle. Nous avons choisi d'effectuer cette augmentation pour coller aux attentes d'une majorite de nos clients, et a ceux imposes par notre concurrence. Nous sommes navres si a l'instant T, le produit ne correspond pas a vos besoins. Notre service client est toujours a votre ecoute pour repondre a vos questions. Bonne journee a vous, Les equipes Sellsy
Ludovic A.
Manager i Belgien
Informationsteknologi og -tjenester, 2-10 medarbejdere
Har anvendt softwaren til: 1-5 måneder
Not instinctive
Fordele:
The invoicing management works well; European company
Ulemper:
Managing leads and sales pipeline is not instinctive, sales people tend to get confused and don't enter the information in the right place (or "forget" to do it because it takes too long)
Svar fra Sellsy
for 2 måneder siden
Hello Ludovic and thank you for your feedback. Some settings can save your team precious time on this module. Our support teams can help you to better understand these tools. You can also consult our Sellsy Academy https://academy.sellsy.com/, which offers short videos to help you gain skills on Sellsy. There are also resources available on our FAQ page (https://help.sellsy.com/hc/opportunites-et-pipelines). Finally, you can choose to call on our team of consultants to train your teams in the use of Sellsy and the necessary settings. Our support team remains at your disposal to assist you with Sellsy. Have a nice day!
Trykkeri, 2-10 medarbejdere
Har anvendt softwaren til: 1-5 måneder
Overvejede alternativer:
Que ne l'ai je fait plus tôt ! :)
Fordele:
l'ensemble est cohérent et efficace, et l'imputation comptable me fait gagner un temps considérable
Ulemper:
La gestion des reglements pourrait être grandement simplifiée
Svar fra Sellsy
for 6 dage siden
Bonjour Aymeric, Merci pour votre commentaire. Nous sommes ravis que Sellsy puisse vous accompagner dans la gestion de votre entreprise et notamment l'aspect pré-comptabilité. Nous prenons note du point d'amélioration évoqué. Bonne journée à vous.
Juliette M.
Commerciale i Frankrig
Informationsteknologi og -tjenester, 11-50 medarbejdere
Har anvendt softwaren til: 6-12 måneder
Top
Fordele:
La facilité d'utilisation. La praticité du logiciel. Bon suivi des devis et factures
Ulemper:
Pas d'idées d'amélioration qui me viennent à l'idée
Svar fra Sellsy
for 2 uger siden
Bonjour Juliette, Merci pour votre retour. Nous sommes ravis que Sellsy colle a vos besoins. L'ergonomie de notre suite CRM est en effet tres appreciable. Bonne journee a vous.