Hvad er Maropost?
Maropost er designet til medie-, forlags- og e-handelsvirksomheder og er en robust platform til marketingautomatisering, der giver mulighed for at erhverve, engagere og konvertere leads og kunder på tværs af flere marketingkanaler (f.eks. e-mails, SMS).
Nogle af de bedste leveringsrater på markedet (98 %) sikres med et dedikeret team, der tager sig af e-mailmarketingsbehovene.
Hvem bruger Maropost?
Maropost er en platform til automatisering af markedsføring baseret i skyen, der henvender sig til B2C-brands og -forhandlere, som ønsker at forenkle deres kundeengagement på tværs af kanaler.
Hvor kan Maropost anvendes?
Cloud-baseret
Lokalt
---
Om leverandøren
Maropost
Beliggende i Toronto, Canada
Grundlagt i 2011
Support vedrørende Maropost
Telefonsupport
24-7 (live repræsentant)
Chat
Om leverandøren
Maropost
Beliggende i Toronto, Canada
Grundlagt i 2011
Support vedrørende Maropost
Telefonsupport
24-7 (live repræsentant)
Chat
Videoer og billeder af Maropost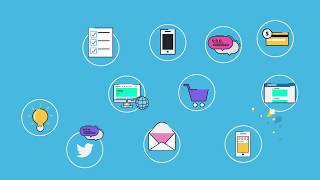 Sammenlign Maropost med lignende produkter
Egenskaber ved Maropost
AB-test
API
Administration af abonnenter
Automatiske besvarelser
Begivenhedsudløste handlinger
Beskeder/meddelelser
Dashboard
Dashboard for aktivitet
Delte indbakker
Destinationssider/webformularer
Drip-kampagner
E-mailmarketing
E-mailsporing
E-mailstyring
Engagementssporing
Indholdsstyring
Indkøbskurv
Integration af markedspladsen
Kampagneanalyse
Kampagnesporing
Kampagnestyring
Kommunikationsstyring
Kontaktstyring
Kontraktdatabase
Kortlægning af kundernes rejse
Kundesegmentering
Lagersporing
Lagerstyring
Markedsføringsautomatisering
Masse-SMS'er
Mobil adgang
Mobil optimerede e-mails
Mobiladvarsler
Multi-Channel Attribution
Multikanal-dataindsamling
Multikanal-kommunikation
Multikanal-marketing
Ordrestyring
Overholdelse af CAN SPAM
Planlagt beskeder
Præstationsmåling
Push-meddelelser
ROI Tracking
Rapportering og statistik
Rapportering/analyse
SMS Marketing
Segmentering
Signaturhåndtering
Skabelonstyring
Sporing af webstedsbesøgende
Styring af arbejdsgange
Styring af e-mailkampagner
Styring af forsendelser
Styring af kundeemner
Styring af lister
Svarstyring
Søgning/filter
Teamledelse
Tilpasning
Tilpasselige felter
Tredjepartsintegrationer
Træk og slip
WYSIWYG-editor
Webstedsanalyse
Alternativer til Maropost
Eric
Bekræftet LinkedIn-bruger
Har anvendt softwaren til: Over 2 år
Kilde: GetApp
Fei
Director, Project Management i USA
Radio- og tv-medier, 1.001-5.000 medarbejdere
Har anvendt softwaren til: Over 2 år
Maropost
Kommentarer: Overall, Maropost works well for email marketing, we use it for automated emails, recurring newsletters and ad hoc marketing campaigns. The tool is pretty good for allowing users of all levels of tech know-how to create content and send out campaigns. Customer support is excellent and always available via online chat.
Fordele:
Excellent support - I can always get help via live chat, email, or through our account team. Everyone is very professional and knowledgeable.
Ulemper:
Our company operates a network of stations which are all set up under a single account for ease of management but this introduces issues with access and slowness. We have thousands of lists and campaigns, which makes searching very difficult and the system very slow to load. It would be really nice if they carry the brand filter option or folder option to all their select fields. Sometimes I have to walk away from the page and come back to it because it loads so slowly.
Grant
Principal, Digital Marketing Consultant i Canada
Bekræftet LinkedIn-bruger
Markedsføring og reklamer, 11-50 medarbejdere
Har anvendt softwaren til: 1-5 måneder
Overvejede alternativer:
Bad Software, Rude [SENSITIVE CONTENT]
Kommentarer: Unfortunately, while Maropost may seem like a great choice at first glance, it severely lacks features and functionality. Not only is the software notoriously unresponsive and buggy, but the company's [SENSITIVE CONTENT], [SENSITIVE CONTENT], is rude and unprofessional. In fact, we recently reached out to Maropost for help with one of our client projects, only to be met with several insulting responses from [SENSITIVE CONTENT] himself. If you're looking for a powerful marketing solution that actually works, we highly recommend choosing a different platform. Maropost may seem like a tempting choice at first, but its subpar performance and rude [SENSITIVE CONTENT] make it one to avoid at all costs. There are plenty of better options out there than Maropost. Needless to say, we would not recommend Maropost to anyone.
Fordele:
Unfortunately we were unable to find any unique value or differentiating factors while using Maropost
Ulemper:
The software is unresponsive and buggy, the integrations are limited and don't seem to work correctly, the list-based system is suboptimal and the reporting functionalities fail to meet even basic client reporting requirements.
Detailhandel, 2-10 medarbejdere
Har anvendt softwaren til: 6-12 måneder
Overvejede alternativer:
Game changer
Kommentarer: From the very first demo, we knew this was exactly what we needed to take our company to the next level. For a while we were using one of the competitors, and I wish we switched sooner because it literally changed the way we market our product.
Fordele:
- the platform - client support services - the marketing features
Ulemper:
- cost was a bit high compared to what we used in the past, but the return is there
Aaron
Communications Director i USA
Sport, 51-200 medarbejdere
Har anvendt softwaren til: 6-12 måneder
Highly reccomend
Kommentarer: The Maropost team has been great with ongoing education and management of new features.
Fordele:
The software is user friendly and simplified compared to other products. Their integration with our membership database had made our operations seamless, and even improved our best practices when it comes to email sending.
Ulemper:
We have not experienced any cons. When we have a new idea or question about best practices, their support team always has a fantastic solution or answer.