Hvad er Social Places?
Social Places Product Suites include:
Listings - Setup Optimize Manage Location pages across channels.
Reputation - Centralize & respond to feedback across multiple channels.
Social - Upload, Manage & Approve localised content at scale.
Ads - Paid Media & Data visualization across 100+ platforms.
Bookings - Booking & Appointment software built specifically for franchises.
Hvem bruger Social Places?
Customer feedback and reputation management platform designed for multi-location and franchise brands, restaurants, banks, telecommunication businesses, retailers, as well as government officials.
Hvor kan Social Places anvendes?
Sky, SaaS, Web-baseret, Mac (Desktop), Windows (Desktop), Linux (Desktop), Chromebook (Desktop)
Pris på Social Places
Udgangspris:
Ikke tilbudt af leverandør
Ja, kommer med en gratis prøve
Ingen gratis version
Social Places har ikke en gratis version men tilbyder en gratis prøve.
Videoer og billeder af Social Places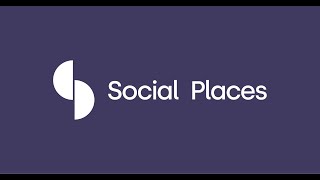 Sammenlign Social Places med lignende produkter
Egenskaber ved Social Places
Automatisering af proces/arbejdsgang
Chat/beskeder
Feedbackstyring
Følelsesanalyse
Klageovervågning
Kortlægning af kundernes rejse
Kundesegmentering
Multikanal-kommunikation
Præstationsmåling
Rapportering/analyse
SMS-beskeder
Styring af kundeoplevelser
Tilpasselige formularer
Tilpasselige skabeloner
Undersøgelses-/afstemningsledelse
Alternativer til Social Places
Anmeldelser af Social Places
Claudia M.
Co-Founder i Sydafrika
Bekræftet LinkedIn-bruger
Markedsføring og reklamer, 11-50 medarbejdere
Har anvendt softwaren til: Over 2 år
Social Places Services
Kommentarer: Highly recommend! Very innovative product.
Fordele:
Awesome and easy-to-use dashboard. Fantastic for scheduling social media content and enjoy the internal approval option. The reporting tool is excellent.
Ulemper:
It does have bugs every now and then however, they are attended to quickly and efficiently.
Svar fra Social Places
for 10 måneder siden
Hi Claudia Thank you for your review and feedback! We aim to provide the best possible insights and reporting to our Digital Partners. Social Places Team
Rachel R.
Copywriter and social media strategist i Sydafrika
Markedsføring og reklamer, 11-50 medarbejdere
Har anvendt softwaren til: Over 1 år
Fantastic Socila media Managememet Platform
Kommentarer: Excellent service and easy to use platform
Fordele:
Google reviews are easy to view and reply to. Content scheduling is a breeeze
Ulemper:
Wish we could group stores into categories so that we can share posts to a ready built group of stores instead of having to select each store every time we want to share to multiple stores
Svar fra Social Places
for 9 måneder siden
Hi Rachel, Thank you for the excellent review and feedback provided. We have officially launched our Location Groups features allowing you to schedule content for predefined groups of pages - for any assistance with this feature please contact your designated Account Manager or [email protected] Social Places Team
Bella R.
Customer Care Agent i Sydafrika
Mad- og drikkevarer, 1.001-5.000 medarbejdere
Har anvendt softwaren til: 1-5 måneder
Very friendly to use
Fordele:
the automated response that makes easy to communicate with customers.
Ulemper:
Not being able to communicate live with our customers.
Svar fra Social Places
for 9 måneder siden
Hi Bella, Thank you for taking the time to leave this awesome review. We appreciate all feedback. Social Places Team
Mariska M.
Marketing i Sydafrika
Restauranter, 1.001-5.000 medarbejdere
Har anvendt softwaren til: Over 2 år
A professional company overall
Kommentarer: I love working with the team at Social places. Every staff member is so friendly and professional and I feel that we have built such a great relationship with them over the years. They are extremely supporting and assist us with all our queries in such a short turnaround time.
Fordele:
I love social places and their software as its so easy to use and we get all the information that we need from it.
Ulemper:
There wasn't anything in particular that I didn't like about the software.
Svar fra Social Places
for 9 måneder siden
Hi Mariska Thank you for your kind words and wonderful review! We look forward to continuing our Digital Partnership and keeping you Always On Brand. Social Places Team
Danisha G.
Customer Care Crew i Sydafrika
Restauranter, 51-200 medarbejdere
Har anvendt softwaren til: Over 2 år
Social Places Review
Kommentarer: I love working with Social Places. The team is amazing. Extremely friendly and helpful. Quick turn around times. Always available to assist
Fordele:
I love that the system is easy to navigate and understand. I also love that changes can be made almost instantaneously with the help of their efficient IT/dev team
Ulemper:
There's not much that I dislike. The only thing I could recommend is for the review dashboard to look a little less full
Svar fra Social Places
for 9 måneder siden
Hi Danisha, Thanks for the awesome review and feedback. We look forward to continuing to keep you Always on Brand. Social Places Team