Hvad er Notion?
Notion is the all-in-one workspace for notes, project management, documents, and collaboration. Tens of thousands of teams and companies around the world use it to keep their employees informed and working together in one place.
By bringing all work and knowledge together and making it highly customizable, Notion creates focus and transparency, while consolidating tools, saving time, and driving more productivity for teams of all sizes.
Hvem bruger Notion?
Notion is a tool for teams and companies that want a better way to manage knowledge, projects, documents, and collaboration. Individuals can also use the product for notes and organizing their lives.
Hvor kan Notion anvendes?
Cloud-baseret
Lokalt
---
Om leverandøren
Notion Labs
Beliggende i San Francisco, USA
Grundlagt i 2013
Support vedrørende Notion
Telefonsupport
24-7 (live repræsentant)
Chat
Tilgængelige lande
Australien, Brasilien, Canada, De Forenede Arabiske Emirater, Frankrig og 14 andre
Sprog
engelsk, fransk, japansk, koreansk
Om leverandøren
Notion Labs
Beliggende i San Francisco, USA
Grundlagt i 2013
Support vedrørende Notion
Telefonsupport
24-7 (live repræsentant)
Chat
Tilgængelige lande
Australien, Brasilien, Canada, De Forenede Arabiske Emirater, Frankrig og 14 andre
Sprog
engelsk, fransk, japansk, koreansk
Videoer og billeder af Notion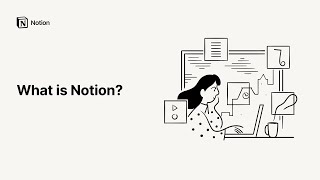 Sammenlign Notion med lignende produkter
Egenskaber ved Notion
Adgangskontrolelementer/tilladelser
Administration af notater
Aktivitets-/nyhedsopdatering
Aktivitetssporing
Anmærkninger
Arkivering og opbevaring
Brainstorming
Budgetstyring
Dashboard
Dashboard for aktivitet
Dokumentopbevaring
Dokumentoptagelse
Dokumentstyring
Fildeling
Fjernadgang/kontrol
Gæsteadgang
Idéstyring
Import/eksport af data
Importopgaver
Indholdsstyring
Kalenderstyring
Kanban-tavle
Katalogisering/kategorisering
Klassifikation af dokumenter
Kommentarer/notater
Kommunikationsstyring
Konfiguration af arbejdsgange
Kontaktstyring
Kontrol over godkendelsesproces
Mobil adgang
Målsætning/sporing
Mærkning
Mødeledelse
Mødenotater
Opgaveliste
Opgavemærkning
Opgaveplanlægning
Opgavestyring
Opret underopgaver
Porteføljestyring
Prioritering
Projektplanlægning/tidsplan
Projektsporing
Rapportering og statistik
Rapportering/analyse
Rapportering/projektsporing
Redigering af tekst
Redigering i realtid
Redigering/opdatering af opgave
Ressourcestyring
Samarbejdsværktøjer
Selvbetjeningsportal
Skabelonstyring
Sporing af fremskridt
Sporing af milepæle
Sporing af opgavefremskridt
Sporing af tid og omkostning
Statussporing
Styring af arbejdsgange
Styring af krav
Styring af vidensbase
Søgning i fuld tekst
Søgning/filter
Tilpasselige skabeloner
Tredjepartsintegrationer
Træk og slip
Understøttelse af flere enheder
Versionskontrol
Vidensstyring
Visning af Gantt/tidslinje