Hvad er Confluence?
Confluence is a team workspace where knowledge and collaboration meet. It's a central source of truth for fast-moving companies. Confluence keeps everyone organized and aligned with everything from meeting notes to strategy docs and IT documentation so they can make better decisions faster and be more responsive to change. Confluence integrates seamlessly with the Atlassian suite of products like Jira Software and Trello, and allows for endless customization with apps from our Marketplace.
Hvem bruger Confluence?
Today all kinds of functional departments of any size use Confluence, from technical teams and project management groups, to marketing, HR, legal, and finance. All teams get work done with Confluence.
Hvor kan Confluence anvendes?
Cloud-baseret
Lokalt
---
Om leverandøren
Atlassian
Beliggende i San Francisco, USA
Grundlagt i 2013
Support vedrørende Confluence
Telefonsupport
24-7 (live repræsentant)
Chat
Pris på Confluence
Udgangspris:
0,00 US$/måned
Ingen gratis prøve
Ja, kommer med en gratis version
Confluence har en gratis version og tilbyder ikke en gratis prøve. Confluenceden betalte version starter fra 0,00 US$/måned.
Prisordninger
Få en gratis prøveversion
Om leverandøren
Atlassian
Beliggende i San Francisco, USA
Grundlagt i 2013
Support vedrørende Confluence
Telefonsupport
24-7 (live repræsentant)
Chat
Videoer og billeder af Confluence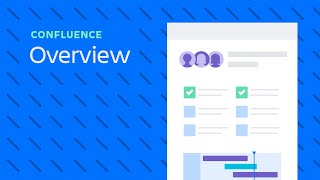 Egenskaber ved Confluence
Adgangskontrolelementer/tilladelser
Aktivitetssporing
Arkivering og opbevaring
Beskeder/meddelelser
Brainstorming
Diskussioner/fora
Dokumentopbevaring
Dokumentoptagelse
Dokumentstyring
E-mailstyring
Feedbackstyring
Fildeling
Ideation
Idéstyring
Indholdsstyring
Indstillinger for indholdsudgivelse
Innovation Management
Interessentdefinerede attributter
Kalenderstyring
Katalogisering/kategorisering
Klassifikation af dokumenter
Kommentarer/notater
Kommunikationsstyring
Mobil adgang
Målstyring
Målsætning/sporing
Opgavestyring
Planlægning af projekt
Prioritering
Projektledelse
Projektplanlægning/tidsplan
Rapportering/analyse
Rapportering/projektsporing
Redigering af tekst
Redigering i realtid
Ressourcestyring
Rich Text-editor
Samarbejdsværktøjer
Samlet vejviser
Selvbetjeningsportal
Skabelonstyring
Sporbarhed
Sporing af fremskridt
Sporing af milepæle
Statussporing
Strategisk planlægning
Styring af arbejdsgange
Styring af krav
Styring af vidensbase
Søgning i fuld tekst
Søgning/filter
Tildelingsstyring
Tilpasselige skabeloner
Tilpasset branding
Tredjepartsintegrationer
Træk og slip
Undersøgelser og feedback
Versionskontrol
Vidensstyring
Visning af Gantt/tidslinje
Alternativer til Confluence
Anmeldelser af Confluence
jason
Internet Marketer i Cameroun
Bekræftet LinkedIn-bruger
Computersoftware, 2-10 medarbejdere
Har anvendt softwaren til: Over 2 år
Confluence reviews 2022
Kommentarer: From project planning to tasks & team management, Confluence is equal to the task and has been a time saver for our team ( at super sales guys and gals) and it's with all confidence that I RECOMMEND THIS TOOL.
Fordele:
In one paragraph, Confluence provides a variety of team collaboration solutions that are very essential for productivity growth. It's extremely affordable and very reliable. It's a must-have tool if you wanna gain absolute control over your team's performance.
Ulemper:
Ain't got no issues with Confluence by far. It's awesome
Petar
Engineering Director i Bulgarien
Informationsteknologi og -tjenester, 51-200 medarbejdere
Har anvendt softwaren til: Over 2 år
Easy to use Knowledge Base
Kommentarer: A great tool for our team to organize their knowledge and collaborate.
Fordele:
Ease of use Good UI/UX SaaS Stable product
Ulemper:
Most of the advanced features are available only as paid plugins, so the cost can ramp up pretty quickly.
Overvejede alternativer: GitHub og OneDrive
Grunde til at skifte til Confluence: Other alternatives we considered were to use markdown files in git or MS OneDrive with Word. While we use those 2 products for other purposes, Confluence remains the easiest one for creating, updating and searching a knowledge base.
Bekræftet anmelder
Recruiter i USA
Bekræftet LinkedIn-bruger
Computersoftware, 501-1.000 medarbejdere
Har anvendt softwaren til: Over 1 år
Not intuitive, better options out there
Fordele:
Confluence is a good tool to create internal wikis if you are already using Jira. You can create pages and link relevant information. It is a good way to communicate structured information and processes in a big organization.
Ulemper:
The product is not intuitive, it is pretty hard to use and understand and it's not "pretty." I have used other products that do the same thing that I prefer better such as Notion.
Ashish
Sr Architect i Canada
Finansielle tjenesteydelser, 10.000+ medarbejdere
Har anvendt softwaren til: Over 2 år
Best tool for Project Management in Industry
Kommentarer: Confluence helped to decommission code check in tools like SVN and fileshare in organization.
Verison control feature always helps to mitigate any risk during release and build deployment activities.
It saved enough time and human efforts for data n file managments for multiple projects.
Confluence turned to be life savior for many projects in cost effctive model.
Fordele:
Confluence is very user friendly so no need to spend time and money on employee training and learning. It is time saving tool in agile project lifecycle reducing heavy documentation and support. Better customer support compared to other vendors and softwares. Cost effective and resilient for Risk management and project planning activities.
Ulemper:
Build deployment sometimes take time and version controlling mechanism require better practice for stability
Overvejede alternativer: Microsoft SharePoint
Grunde til at vælge Confluence: Efficiency and ease of use for confluence is better than Jira. It can be integrated to different sources for data management. Easy to work within Service Now platform compatibilty with Confluence
Ændret fra: JIRA Service Management
Grunde til at skifte til Confluence: Easy,user friendly,cost effective and version control ability to mitigate project risk
Bilindustrien, 501-1.000 medarbejdere
Har anvendt softwaren til: 1-5 måneder
Best documentation app
Kommentarer: We wanted to create documentation for SEO and had been using Google Docs. But ultimately, the job became very cumbersome to manage and that is where we tried Confluence. We have already bought the subscription but are still exploring the same. Currently, it looks like one of the best decisions to manage the documents for internal use.
Fordele:
- Parallel editing with the team is possible - Easily create shareable documents - A number of customization and features are available - Search feature is great and you can also create multiple versions for the same document - Since it an Atlassian product it is easy to integrate JIRA and confluence - Most of the organization use Confluence and hence anyone joining new can also be easily onboarded - A lot of useable templates are available - Restricted access can be given to team members - Can comment within the blog - Get notifications for every update by clicking on the watch icon - Link multiple projects through links
Ulemper:
Nothing at all. Confluence is a very good tool created by experts.